Heavy Duty Desktop Matrix Printers
for IBM iSeries AS/400, zSeries S/390
Twinax, Coax, Ethernet and IPDS
Powerful & Rugged Heavy Duty
Matrix Printers for Demanding System Applications
Overview
Tally Dascom may not be a name you are familiar with but if you have been using any Tally or TallyGenicom Desktop Serial Matrix Printers such as the Tally 2045, 2245, 2265 or any of the other models, you have already been using a printer manufactured by Dascom.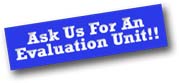 Dascom has been the OEM manufacturer of the Tally desktop serial matrix printers for years. Tally has been a leading provider of desktop printers for the business and commercial environments worldwide for years and years.
The 4347-i09 and 4347-i11 are the only newly manufactured printers available with Twinax and Coax connectivity options. Ethernet and Centronics Parallel are standard on the base model. A serial interface is also available.
Click on the printer image or the links below to be taken to the information for each listed printer. For a side by side comparison of the 4347-i09 and 4347-i11 click here.
Tally - Dascom 4347-i Matrix Printer
Tally 4347i Printer - New 121119
Click here for the Tally 4347-i09 Datasheet