Model 3489 InfoWindow II Twinax Terminal
3489-V Modular Twinax Terminal for AS400, iSeries and AS/36
IBM InfoWindow II 3488 and 3489 -
Modular Multi-SessionTwinax Displays
for the
iSeries,

AS/400 and AS/36
Overview
The IBM InfoWindow II 3488 and 3489 are modular Twinax Terminals with Keyboards that use a standard SVGA Color Monitor as the display instead of an "all in one" terminal. This allows you to replace the monitor portion when the screen fades or fails, just as you would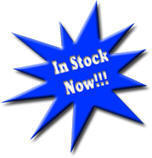 replace a monitor on a PC.
It is a direct replacement for ALL other IBM InfoWindow Terminals like the 3476, 3477, 3486 and 3487. It connects with the same Twinax connection to your AS400, iSeries or System/36 as these other models do.
When connected to Power9/7/6/5, iSeries or any model iSeries AS/400 over a Twinax-to-IP Controller such as an I-O Corporation 5794ip/XIP/XIP+ Twinax Controller or BOSaNOVA eTwinax Controller, the 3488 and 3489 are identical in operation and can be used interchangeably.
The IBM 3488 and 3489 are
only available as a refurbished product. Other refurbished Twinax terminal options are available. Please click on the following links:
We also have replacement keyboards for all IBM InfoWindow Twinax Terminals. Click here for replacement keyboards for your IBM 3476, 3477, 3486, 3487, 3488 and 3489 Twinax Terminals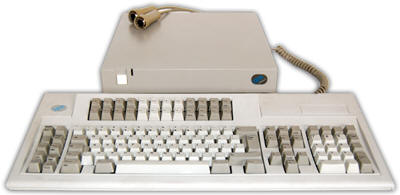 Click Here for More Information on the IBM 3488 Modular Twinax Workstation
Features
Supports attachment of many IBM P and G series monitors
as well as most standard SVGA Color Monitors

Supports 24, 32, 43 and 49 rows by 80 columns and 27 rows
by 132 columns (monitor-dependent)

User-selectable foreground and background colors

Modular logic unit can be desk or wall-mounted

Two keyboards available:
122-key 24-Command Key keyboard and 102-key 12-Command Key keyboard

Supports four display sessions and one printer session

Shared addressing: all display sessions use (share) a single twinaxial address

Variable vertical or horizontal split screen

Enhanced user interface with IBM mouse and/or light-pen support

Available refurbished only
Click here to go to:
IBM 3476 InfoWindow Twinax Display Station
IBM 3477 InfoWindow Twinax Display Station
IBM 3486 InfoWindow II Twinax Display Station
IBM 3487 InfoWindow II Twinax Display Station
IBM 3488 InfoWindow II Twinax Display Station
IBM 3489 InfoWindow II Twinax Display Station
Twin Data Display Station Page
Twin Data Products Page