Desktop Printer & Printer Products
Modern Desktop

Printing Solution

s


for Heavy Duty Printing Needs

Twin Data provides commercial grade desktop printers for all production environments. Whether you need Ethernet, TN5250/TN3270, IPDS, SCS , ASCII Data Streams; 5250 Twinax and 3270 Coax Twin Data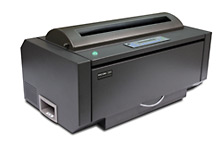 will help you find the correct printer or connectivity option for the job.
Compuprint is the original manufacturers of the IBM and InfoPrint/Ricoh 4247 printers. These printers are no longer offered by either IBM or InfoPrint/Ricoh. They are available through Compuprint.
Tally-Dascom manufactures a production class line of printers that are also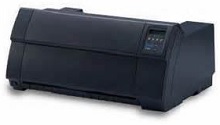 built for heavy duty production applications. They are the only manufacture that offers NEW Twinax or Coax capability.
Both manufactures provide a standard 1-year On-Site Warranty.
Give us a call at 800-597-2525 for our recommendations for your particular printing requirements.
NEW Desktop Matrix Printers to 1100 CPS, the direct replacement for IBM and InfoPrint 4247 Matrix Printers. IPDS, Ethernet Serial, Parallel and USB connectivity
Click Here

NEW Desktop Matrix Printers to 1100 CPS. Current NEW products to replace Tally & Genicom Matrix Desktop Matrix Printers
Available with Twinax, Coax, IPDS, Ethernet and USB
Click Here

Above Printers are Replacements for These Discontinued Desktop Printer Models

Printer Connectivity Products

Print Servers, Protocol Converters &
IPDS/AFP Printer Connectivity

CableNet - Click Here
Axis - Click Here
I-O Corp. - Click Here
Praim - Click Here
Information Request Form
Printers and Printer Products

Printer Products Information Request - formid=429496
Click here to contact us with your requirements for Printer Interface
and Protocol Converters for Twinax, Coax, IPDS and TCP/IP Printing