PowerTerm InterConnect
5250, 3270 & Other Emulations for MacIntosh OS-X
Full 5250 & 3270 in Native Mode
for the Macintosh OS-X Operating System
Overview
PowerTerm InterConnect enables terminal emulation via various communication modes including: TN3270, TN5250, Microsoft SNA Server, Telnet, Direct COM Port, Pathworks LAT, SuperLAT,TCP/IP.
The Terminal Setup Page below illustrates the wide array of terminal emulation types supported - VT, IBM and a wide assortment of ANSI and ASCII Terminal Types.
Key features:
Drag and drop keyboard mapping

ftp client

Power pad for process automation

80 or 132 character screen mode

OS Support: Windows, Linux, native Mac OS-X
Click here for more information on Ericom PowerTerm InterConnect
PowerTerm InterConnect offers advanced printing support, auto print mode, slave printing, and host print transfer TN5250, SNA LU1 and LU3 support.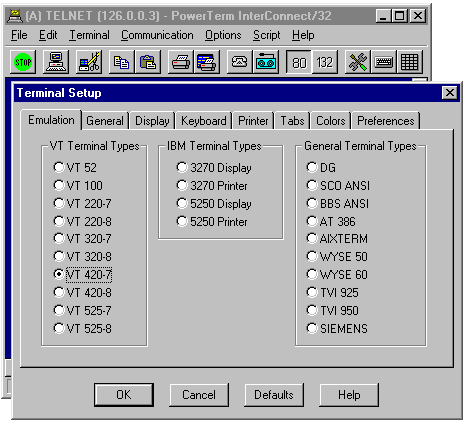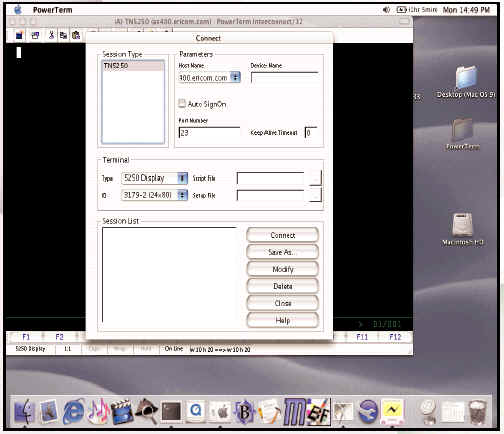 Download the PowerTerm InterConnect for Mac OS-X Datasheet