Print-2000 iSeries Printing Solution
for TCP/IP Printing & Forms Design
Print-2000 - The TN5250e Modular Software Solution
for i
5, i

Series and AS/400 Network Printing


PLEASE NOTE: Print2000 is no longer being offered to new customers.
The replacement product for Print2000 is I-O Corporation's Adaptio SCS Print Server Software.
Please click here to be taken to the Adaptio SCS Print Server Software page.
Overview
Print-2000 is the ideal solution for network printing in AS/400, Unix, and Windows environments. Installed as a service on any Windows PC in the network, Print-2000 accepts print jobs from a host system, conditionally reformats the output as specified by the Print-2000 Administrator, and directs the data stream to a local parallel printer or any other network printer.
You can also use Print-2000 in the Base License configuration as a way of eliminating your AS/400 Remote Out Queue TCP/IP printing problems. Print 2000 allows the LAN Printers to be configured as "Devices" on the AS/400, for optimal control of file spooling printer status (page range, out of paper, offline etc.) Print 2000 provides all LAN attached Printers with the same reliable, full function AS/400 printing support as a direct Twinax-attached 5250 printer.
Print-2000 does this by allowing full printing control using enhanced TelNet TN5250E protocol over TCP/IP. TN5250E enables real-time reporting of Printer errors (such as paper out) and allows a LAN Printer to be configured as a true AS/400 Device, not a limited function Remote Out Queue printer.
Print-2000 A New Solution...
Print-2000 is the software only solution from CompuMaster which solves the problems typically associated with network printing in AS/400 and Unix systems environments. This includes printer status reporting, support of different printer models, configuration issues, legacy printers, forms, etc.
Print-2000 provides a new level of control over the printed output without having to change the host application. Print-2000 also offloads the transformations previously performed on the host system, thus freeing host system resources and improving overall system performance.
Used in conjunction with FormPlay from CompuMaster, Print-2000 is also able to print on electronic forms created with any Microsoft Office application.
Click here for More Information on the Print 2000 Printing Solution
Print2000 consists of the following modules:
Print-2000 Base License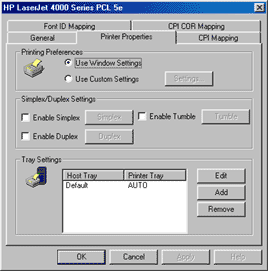 Print-2000 supports the TN5250e protocol with full IBM 3812 emulation support for AS/400 printing applications. This allows the printer status to be correctly reported and monitored, unlike printing to a remote out queue.
Print-2000 offers maximum flexibility in the support of various printer models using either a standard Windows GDI printer driver or the CompuMaster RAW printer driver. Using the Windows GDI printer driver supplied by the printer manufacturer, the user can select advanced printer functions such as front/back printing, input bin selection, output bin selection, print quality, etc.
Some of the AS/400 printer "DEVICE" functions you will get because of the TN5250e protocol are:
Printer is configured as a normal printer DEVICE and not a REMOTE OUT QUEUE

Page Range Printing as with a directly attached Twinax printer

Error Message reporting
If your are only looking for this AS/400 printer control, all you need is the Base License.
The CompuMaster RAW printer driver allows complete control over the mapping of IBM 3812 print commands to the actual printer escape sequences. The RAW printer driver comes pre-configured for a variety of standard printers; the user may modify one of these configurations or define a new configuration.
Print-2000 supports Hex Pass through sequences allowing special printer commands to be sent directly form the host application to the printer.
Print-2000 supports a special function called ECBC for Bar-Code and/or Large Font printing. This functionality is completely compatible with the PRAIM Twinax interface BCGC feature allowing legacy Twinax printing applications to be used into a network environment.
Print-2000 Advanced License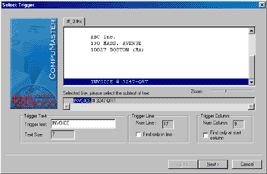 The Advanced module offers the possibility to add a new level of intelligence to printing applications. Print-2000 Advanced allows the user to define multiple configurations on the same printer allowing different print jobs to be handled by the same printer. One configuration may call for two sided landscape printing with input from printer bin one and output to printer bin two. Another configuration may call for one-sided portrait printing.
Print-2000 Advanced "knows" which configuration to associated with a particular print job through a unique user defined trigger string. A trigger string is a unique text string within the data to be printed; this string may occur anywhere on the page, or may be qualified by the row/column location in the printed output.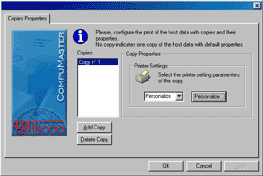 Print-2000 also offers the user the possibility to print multiple copies of the same data in different formats. Additionally, the intelligent trigger feature of Print-2000 may also be used to trigger the output of other forms, barcodes, etc. as well as the received document.
Used with the CompuMaster FormPlay option, Print-2000 can output the data to be printed on electronic forms designed by any Microsoft Office tool. FormPlay supports the printing of color forms.
Print-2000 FormPlay
The FormPlay module is a graphical tool for generating electronics forms packages which can be printed using the Print-2000 Advanced module. FormPlay is NOT a forms design package; it is a graphical tool for merging the host data to be printed with a document template created from any Microsoft Office tool. In fact the electronic form template can be created from any document that can be translated to Windows MetaFile format.
Using the FormPlay Wizard, the user captures a sample of the data to be printed and selects an existing document (Word, Excel, etc.) as the form. Using the graphical interface the user can then adjust the position of the host data on the form as well as change the font and scaling of the host data.
The FormPlay module supports color printing of electronic forms.
Download the Print-2000 Datasheet

Information Request Form
Form ID# 447333